well just been grinding it out since the last update and as per requested by a few folks i will put a graph of what i put done for the month so far.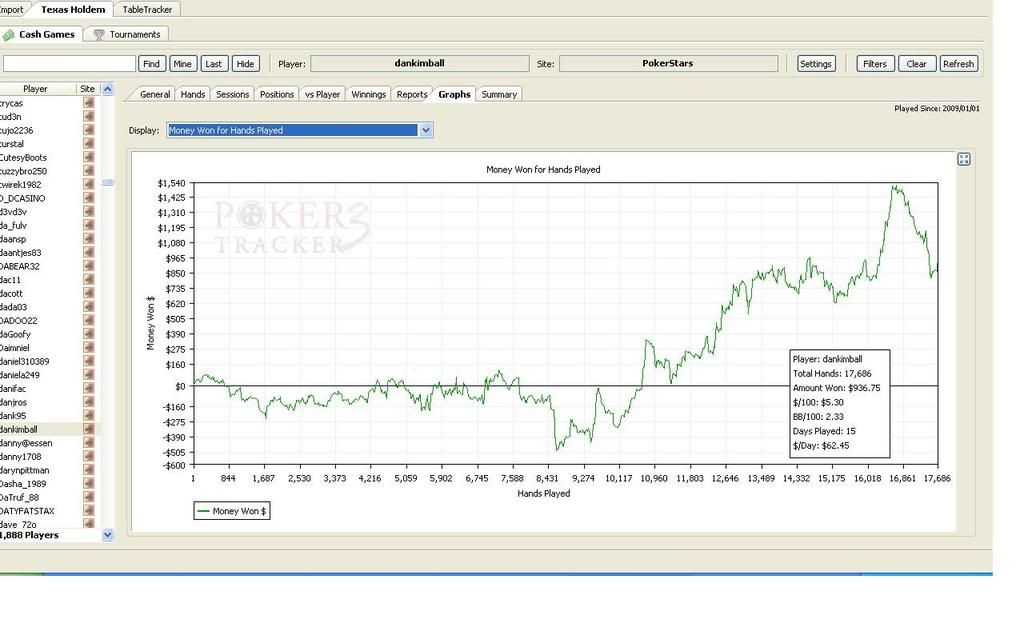 that includes 13,777 hands of 100nl 6max and 3,909 hands of 50nl which was at the start of the month b/c i was waiting on my rakeback from my fpps b/c i cashed out some.
we r just a few days away from going to tunica so i am ready for that. hopefully 1 of us can run good in 1 of the mtts or at least maybe the cash games. i fig those will be pretty soft as well. well thats all for now.