well i finished up getting nova on new years eve at around 2pm that day. for the monthly totals of december here goes.
30k hands of 100nl 6max +505
1,450 hands of 200nl +4
159 hands of 2/4 limit +3
i also play few mtts the last sunday of the month and broke even there with really no deep finishs. for the year i ended up with 100,014 vpp. that last week of play really sucked b/c i was up around 1.5k for the month and dropped 1k that last few days but o well it happens.
for new years wife and i went out with some freind and got tore up and had a great time. i hope everyone else had a safe and great holiday. as far as christmas we had a great 1.
i also got to go on the greatest duck hunt of my life that people would probably pay thousands of dollars 2 go on and here is a pic from that. we killed 47 ducks in 45 mininutes it was unreal. my gun barrel was smoking.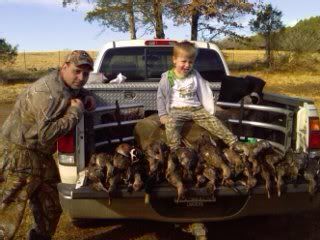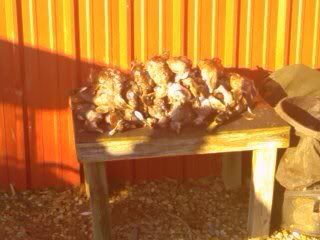 hopefully i will get 2 go on another 1 of those hunts. my son really liked seeing all those ducks....lol
well now i gotta really grind 2 keep supernova. i will try 2 update more often been kinda lazy...lol